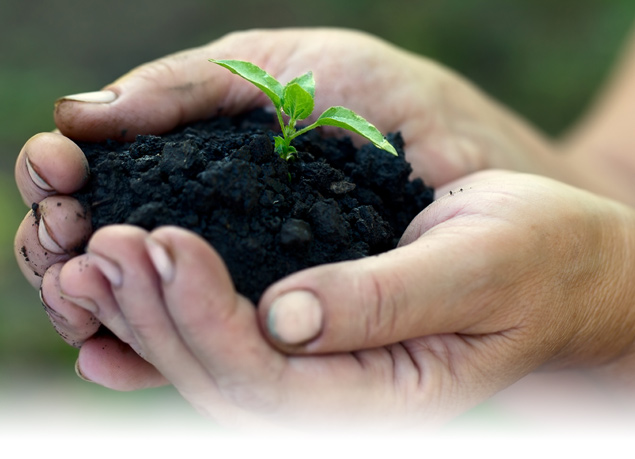 Organic Fertiliser Is The Way To Go

By Mark Fergusson
Chief Vegetarian Officer, Chief Executive Officer
Down to Earth Organic & Natural

According to a study by the Graduate School of the Chinese Academy of Science the prime cause of soil erosion and nutrient depletion during the past thirty years is over-application of chemical fertilizer and over-dependency on artificial fertilizers by farmers.
The study also found that in the Northeastern Chernozem Region, the most fertile region of China, topsoil decreased from three feet in the 1960s to nine inches now. Additionally, the Epoch Times says "Organic matter in the soil dropped from 12 percent to 2 percent, and 85 percent of soil in the region now lacks nutrients, according to a Xinhua article cited by the Ministry of Land and Resources."
While it took only 30 years to deplete the soil, analysts predict that even if trends reversed today, it will take over 100 years to return half an inch of topsoil. As the concern over diminishing soil quality grows in the Asia-Pacific region, natural farming methods may hold the cure. Organic matter is vital because it helps nurture soil and binds it together to resist erosion due to wind and rain.
Farmers can make a difference by reducing their dependence on chemical fertilizers. And those of you who have gardens can help, too. Instead of using chemicals to feed your plants, use organic fertilizers such as cow manure and compost that you make yourself.
Some predict that if the trend of soil depletion continues, healthy soil could become one of our most rare and valuable resources. Whether you are a farmer with vast acres to plant or simply have a small garden in your backyard, each of us can help make a difference. The use of organic fertilizers compost, mulches, and other organic matter not only preserves soil but also helps keep it healthy; increases crop yields; eliminates health risks associated with toxic, chemical fertilizers that can get absorbed into the food we eat; and most importantly, ensures fertile cropland for generations to come.
———————————————————————— # # # ——————————————————————————-
Down to Earth ALL VEGETARIAN Organic & Natural is Hawaii's only all-vegetarian food store chain and one of only a few in the United States. Down to Earth was started in 1977, when a group of friends in Wailuku, Maui, decided they wanted to help improve the health of Hawaii's residents through selling organic and natural products and by living a healthy, vegetarian lifestyle. Since then, Down to Earth has become the largest, locally operated natural food store chain in Hawaii. Their stores provide a wide range of natural and organic foods and groceries.
Down to Earth was founded upon compassion and concern for the health and welfare of all living beings, both mankind and the animals, as reflected in their universally appealing slogans, "Love Life! Eat Healthy, Be Happy!", and "Love Life! Love animals, don't eat them!"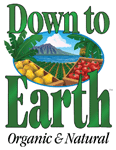 Related posts
Like Us
#DoItRight - If you love the business, love your dreams, and know the reasons why you started, you'll follow the rules. You won't want the industry to be misunderstood – V Partner Sachin Gupta
Watch this video for more: rebrand.ly/qnetpro-video ... See MoreSee Less
Did you know that more than 8 million tons of plastic are dumped in our oceans every year 😱? The plastic waste killed over 1 million marine birds and 100,000 marine animals due to Ingestion/entanglement of plastic every year 😔.

Striving to make this world more plastic-free on this International Plastic Bag Free Day, our team in Malaysia flexed their sewing muscles and repurposed reusable bags out of used clothes. What do you think of their creations? Not too bad eh?

Together, we can make a difference!

#InternationalPlasticBagFreeDay #QNET #qnetislove ... See MoreSee Less
QNET is feeling nostalgic.
3 days ago
Throwback to this defining moment in the year 2000 where our Founders visited one of our earliest business partners, B. H. Mayer Mint in Germany - a company so rich in heritage and renowned the world over.

So how did a mint expand into the world of watchmaking? Read the story here >> rebrand.ly/mayer-mint-family-legacy
#ThrowbackThursday #TBT #qnet ... See MoreSee Less