Written by Wong Siew Wei and Abby Tan, Nutritionists
Did you know that it is possible for your body to accumulate more toxins than your body's natural detoxification system – liver – can get rid of? Chemicals from this long list of health hazards can build up in your system over time and can cause disease.
Unfiltered water adds more toxins (including chemicals like pesticides and detergents, and water based microbes and bacteria) to our bodies and adds even more of a burden on our detoxification system. To counter this, our body needs a very specific set of nutrients to be able to perform its job of detoxification to perfection. Glutathione is the body's own master antioxidant. It is the most critical and integral part of your detoxification system.
SEE ALSO: What's So Amazing About Glutathione?
How Does Gluthathione Help With Detoxification?
The LifeQode Detox
EDG3 is a flagship LifeQode product from QNET, available in your eStore. It is a powerful nutritional powdered beverage with a revolutionary, US patented amino acid blend to increase your Glutathione (GSH) levels very, very effectively. To hear about the benefits of taking EDG3, read these testimonials from your fellow Independent Representatives – Why We Love EDG3 and You Should Too!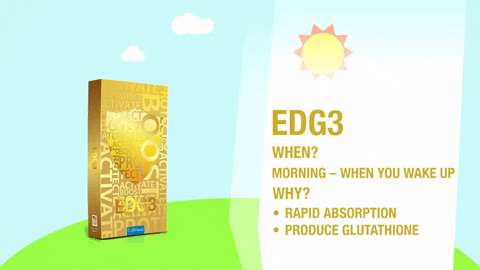 SEE ALSO: The Importance of Cellular Hydration And Nutrition
Related posts
Like Us
QNET's HomePure Nova is a favourite for a reason – not only is it the perfect water filter all homes and offices, but it is also the world's first-ever ultrafiltration water filter that has been certified by the Water Quality Association (WQA) for NSF/ANSI P231 and P244. You heard right, the WORLD's FIRST EVER!

The HomePure Nova has been certified for the reduction of pathogenic bacteria, viruses and cysts. Your favourite water filter has also bagged the NSF/ANSI 401, 53 and 42 certifications which means it protects you from emerging contaminants and is certified for health and sanitation.

That's not all! HomePure Nova also helps you save money by reducing the need to purchase water in disposable bottles. You save money and the environment.

Watch this video to find out how this QNet product can help you save your hard-earned money.

Get yours now: goo.gl/GsAkW9 ... See MoreSee Less
Tag those who always support you in QNET.
#ThrowbackThursday - this wonderful moment in 2016 when our Founders Joseph Bismark and Dato Sri Vijay Eswaran rocked the V-Convention stage together. They have been through thick and thin together and they always have each other's back. Their brotherhood is our inspiration. 🧡🙌 ... See MoreSee Less
QNET is feeling inspired.
13 hours ago
V Partner K Padma believes in the power of Direct Selling and how it can change lives. Direct selling has transformed her life - from a struggling mother of two running a small shop to a highly successful entrepreneur that she is today. Get inspired by her success story. Watch this video: youtu.be/hBw-If4CGsk

#QNET #directselling #qnetsuccessstory ... See MoreSee Less
Instagram
QNET Official
@qnetofficial