As a tribute to all dads in our QNET family, here is a call out to all the traits we have come to love and admire in you.
You always have time for your children.
Having made the decision to be your own boss, and to conduct your business at your own convenience, you made the conscious decision to prioritise your time as you wish. This means that your kids get to see a lot of you and you always have time for them.
You lead by example.
You become a role model to your children because you prefer to be an example, rather than a dad who only lectures. You teach your children how to be independent, how to be a good leader and how to deal with conflict – all life skills essential to every child.
You challenge your children.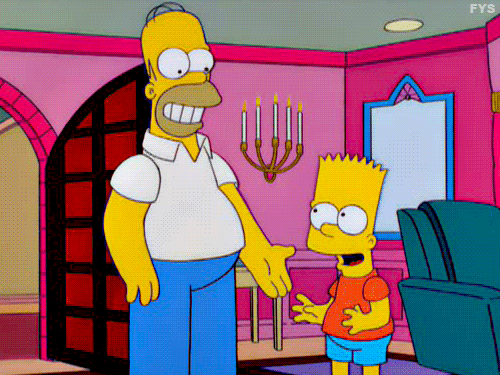 As a father, you encourage your children to be the best you can be and always challenge them in ways that make them become better human beings. You give them freedom enough to allow them to take control over their own lives just as you took control of yours.
You encourage your children to dream big.
You never laugh at your children's dreams because you are living proof of how hard work and resilience can make any dream come true. Instead, you encourage them to follow their dreams and you give them real direction on how to make it come true.
You teach your children to appreciate things.
From the food on their table to the exemplary experiences they receive from you, your kids will never take anything for granted. Because of you and your experience as a network marketer, your children appreciate value in everything.
You always have their back.
You know the value of loyalty and support. You know what it feels like to be rejected and friendless. You therefore make it a point to always be there for your children and to support them through thick and thin.
Because of all these traits, you are raising a fantastic new generation which will, in turn, inspire larger groups to be better human beings. On behalf of all of us at QNET, we want to wish you a Happy Father's Day. We appreciate you!
Related posts
Like Us
QNET is feeling grateful.
14 hours ago
We are grateful for every opportunity given to us to Raise Ourselves To Help Mankind, and make the most of every chance we get to do our little bit to make the world a better place. 🧡🙏💪 #QNET #rythm ... See MoreSee Less
How are you doing with the Step Up Promo, QNET family? Learn how to rock it from none other than your gorgeous Chief Pathman Senathirajah! Watch the full video in your Virtual Office. 🙌 ... See MoreSee Less
Let's take the opportunity this holiday season, during breaks from prospecting and selling products, to gather your family to watch and learn from these classic Christmas movies for direct sellers 🎄🧡🎬 >> www.qbuzz.qnet.net/2019/12/12/top-movies-for-direct-sellers-binge-watch-this-holiday/ ... See MoreSee Less
Follow us on Instagram
This error message is only visible to WordPress admins
Error: Access Token for qnetofficial is not valid or has expired. Feed will not update.
There's an issue with the Instagram Access Token that you are using. Please obtain a new Access Token on the plugin's Settings page.
If you continue to have an issue with your Access Token then please see this FAQ for more information.