As a tribute to all dads in our QNET family, here is a call out to all the traits we have come to love and admire in you.
You always have time for your children.
Having made the decision to be your own boss, and to conduct your business at your own convenience, you made the conscious decision to prioritise your time as you wish. This means that your kids get to see a lot of you and you always have time for them.
You lead by example.
You become a role model to your children because you prefer to be an example, rather than a dad who only lectures. You teach your children how to be independent, how to be a good leader and how to deal with conflict – all life skills essential to every child.
You challenge your children.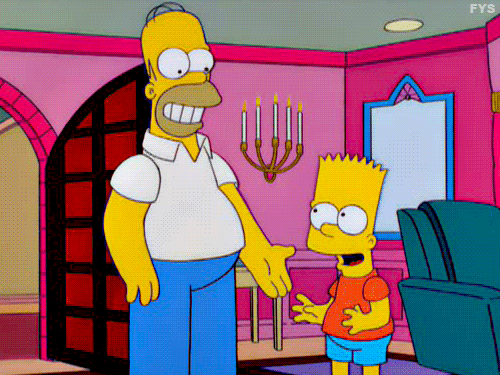 As a father, you encourage your children to be the best you can be and always challenge them in ways that make them become better human beings. You give them freedom enough to allow them to take control over their own lives just as you took control of yours.
You encourage your children to dream big.
You never laugh at your children's dreams because you are living proof of how hard work and resilience can make any dream come true. Instead, you encourage them to follow their dreams and you give them real direction on how to make it come true.
You teach your children to appreciate things.
From the food on their table to the exemplary experiences they receive from you, your kids will never take anything for granted. Because of you and your experience as a network marketer, your children appreciate value in everything.
You always have their back.
You know the value of loyalty and support. You know what it feels like to be rejected and friendless. You therefore make it a point to always be there for your children and to support them through thick and thin.
Because of all these traits, you are raising a fantastic new generation which will, in turn, inspire larger groups to be better human beings. On behalf of all of us at QNET, we want to wish you a Happy Father's Day. We appreciate you!
Related posts
Like Us
Whether it's from home or the office, working has never felt so good 🧡.
Wishing you a fruitful day full of blessings and achievements, QNET family!
#homepurenova #homepurezayn #homepure #qnet #qnetproducts ... See MoreSee Less
QNET (Default) is feeling proud in Malaysia.
2 days ago
Great going, team 🧡🙌🏼👍🏽! Last weekend, team Northstar Iconic, spearheaded by VEL Thipamala Manikam, VEL Zulkiflee Abu Bakar and AVP Kalaiarasi Manikam showcased QNET's wellness products at the GP Empowerment session organised by PERDIM (Pertubuhan Doktor Doktor Islam Malaysia). It was so great to see scientists and medical practitioners advocate the marriage between physics and biology in prevention, recovery and total wellness. Together, we are stronger than ever! 🧡💪🏽 ... See MoreSee Less
World Tourism Day: The Future Of Travel During Covid-19 >> rebrand.ly/future-of-travel
#qnet #qvi #covid19 ... See MoreSee Less