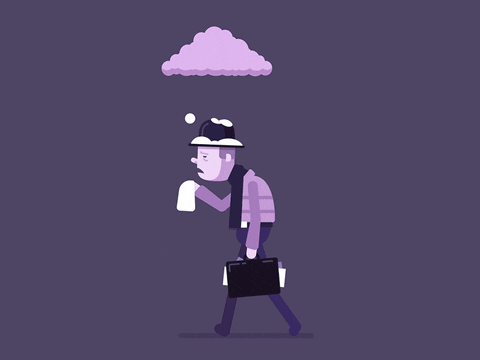 Winter is lurking just around the corner. This means puffy coats, warm comfy socks, and heaps of comfort food! However, with winter also comes the risk of catching a terrible case of colds and flu. Protect yourself from the cold and flu with EDG3. Here's how!
[bsbutton text="CLICK HERE TO TRY EDG3″ link="https://portal.qiportal.net/VirtualOffice4/onlineestore/online_login_vo.aspx" target="New page" style="success" theme="flat" size="large" iconcolor="white" icon="icon-globe"]
Combat the Cold
To avoid getting colds and flu once and for all, it's best to know what causes it. They have so much in common that sometimes it's hard to tell them apart. However, they do share a common cause, that being low immunity, which puts the body at risk of being exposed to different types of viruses.  This is because the bodies of people with weak immune systems cannot do their best to fight flu infection.
The key therefore lies in strengthening your immune system. And to do that, you need to find out what substances your body needs to kick-start your immunity.
GSH King of Antioxidants
Glutathione (GSH), also known as "the mother of antioxidants", that provides your body with rich antioxidants it needs to stay healthy. The amount of GSH present in your body directly influences the growth and activity of immune cells.
In addition, GSH helps boost your immune system by strengthening the activities of immune cells and functioning as the cells' antioxidant.
EDG3 Is the Answer to Your Flu Woes
EDG3 contains a US patented amino acid blend specially formulated to help your body produce glutathione by itself.  This blend of powerful antioxidants is packed with Glycine, Glutamine, and Cystine, which are powerful substances required to produce glutathione. EDG3 makes use of Cystine, a stable compound with 100% absorption rate as it passes through the digestive tract.
So, why not try EDG3 to help you strengthen your immune system and prevent any further onset of colds and flu?
[bsbutton text="SEE ALSO: WHAT TO EXPECT WHEN YOU CONSUME EDG3″ link="https://www.qbuzz.qnet.net/blog/2016/07/21/expect-consume-edg3/" target="this page" style="primary" theme="flat" size="large" iconcolor="white" icon="icon-eye-open"]
Related posts
Like Us
✨Keep your skin beautiful 24/7 with Physio Radiance's Restoring Day Cream ☀️& Regenerating Night Cream🌙
#YourBeautyIsOurBelief #Prebiotic #Probiotic #Skincare #PhysioRadiance #QNET #qnetproducts
...

See More

See Less
QNET
(Default) was live — feeling healthy.
1 day ago
LIVE Workout Session with World-class MMA Trainer Coach Pete
#daretobelite
...

See More

See Less
Did you know your phone is more harmful than you think it is? 😲🤳
#Amezcua
#CP4
#radiation
#phone
#harmful
#QNET
#chipendant
#qnetproducts
...

See More

See Less