If you're here to pick up a few lessons from Shang-Chi and the Legend of the Ten Rings, we've got you covered. The latest exciting Marvel Studios adventure did not disappoint – with its mind-blowing fight sequences, laugh out loud moments and lessons for direct sellers, this movie is a must-watch.
"You can't outrun who you really are." – Xu Wenwu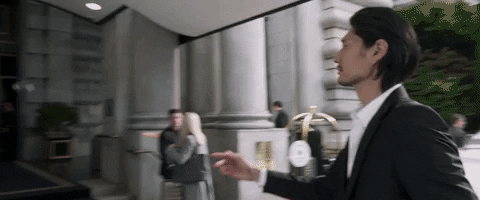 During the movie, we learn that Shang-Chi is living his life as Shaun, the valet parker. Eventually, he learns to embrace who he is, and that's when the magic happens. If you have joined QNET or are thinking of venturing into direct selling, it is because you have a strong desire to be an entrepreneur and to change the world. Embrace it fully and watch the magic. This is what you're meant to do.
"Two weeks ago, you were parking cars, and you want me to believe you are now saving the world?" – Soo
View this post on Instagram
One of the biggest lessons from Shang-Chi is that even the biggest superheroes face rejections and doubts from their friends and family – just like you will as a direct seller. It's hard for people to show you support for something that seems impossible. But once they see you as living proof, you will be proven right. Just be patient.
"Everything you need is already inside you." – Jiang Nan
Direct selling is one of the only industries in which you don't need fancy qualifications or gadgets to find success. Your success depends 100% on your hard work and your dreams, just like with Shang-Chi who is one of the only MCU superheroes who isn't genetically enhanced and doesn't have any weapons. You already have everything you need for success, just bring it to the table.
"If You Aim At Nothing, You Hit Nothing." – Master Guang Bo
View this post on Instagram
This is one of the lessons from Shang-Chi that really hit hard, and is one you should always remember. As the saying goes, you will miss 100% of the shots that you do not take. Just like in Shang-Chi and the Legend of the Ten Rings, you cannot expect to be successful if you refuse to take the shot. Even if you are afraid, and especially if you are afraid, take that leap of faith just like Katy did at the advice of Master Guang Bo. Who knows, you could end up playing a pivotal role in your team
"We make a good team!" – Katy Chen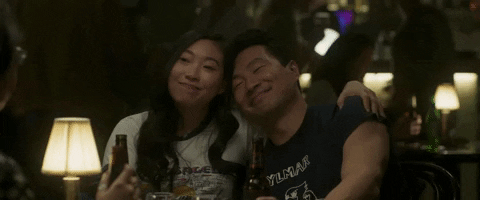 At the heart of the story is all of the people that are there for Shang-Chi even when he was just Shaun, and even after he discovered his destiny. Shang-Chi is only as strong as he is because of his team, with each one bringing their own strengths for their common goal. In direct selling, surround yourself with the right people who will build you up and who will take you to success. And never forget to seek the support of your uplines and mentors as they have years of experience you can learn from.