We're sure that all you guys want to look younger and feel healthy, just like girls! But maintaining an urban lifestyle is demanding and takes a toll on your appearance and overall health.
To slow down the signs of ageing and look younger than your real age, you should start to actively follow a strict wellness regimen for yourself.
Scroll down to find quick tips!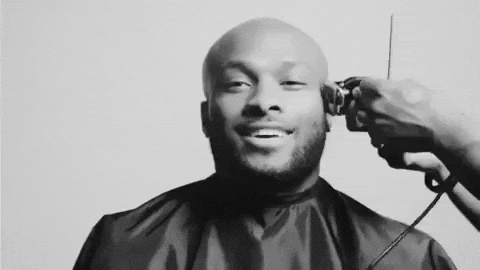 Get A New Hairstyle
Head out to the barber and chop off your locks. Get a stylish haircut and discover that you'll look five years or even ten years younger! Consult with your hairstylist about which style best frames your face, knocking off years from it! Just make sure that you're going for a look that suits your age.
Reach Out for Supplements
Looking younger starts from the inside out. That is, the food you eat plays a big role in your appearance. Often you cannot just fill your stomach with plenty of protein and veggies to get a balanced diet. But taking supplements like Kenta, will become your best friend. Kenta is made from fermented vegetables such as soybeans, sweet potatoes, and sweet sticky rice. This formula is designed to stimulate the natural production of youthful hormones called Human Growth Hormone (HGH) present in your body. Take this daily and look and feel noticeably younger. You will achieve thicker and lustrous hair, radiant complexion, and plumped up skin.
Build A Simple Skincare Routine
Your face serves as the first impression that people notice about you. That's why you should take great care of your skin.
There is no need to invest in fancy skin care ranges that will eat up most of your time. What you should invest on are three quality skincare products: cleanser, sunscreen, and moisturiser. Make a habit of applying them religiously to cleanse out the impurities from your skin, keep it hydrated, and protect against sun damage, and premature ageing.
As an extra, you might want to invest in a scrub, and exfoliate on a weekly basis. This way, you'll remove the top layer of dead skin cells that tend to sit on your face. By sticking to a strict skincare regimen, you'll notice that your skin becomes clearer and smoother. The fine lines across your face will also diminish over time.
Experiment with New Colours
Try out bright coloured clothes to freshen up your look, by making it more fun and vibrant. Dark colours such as black can make you look older than you really are. It brings out the dark circles under your eyes and makes your facial lines look worse than it really is.
[bsbutton text="SEE ALSO: Top Tips to Stick to Your 2018 Health Resolutions!" link="https://www.qbuzz.qnet.net/blog/2018/01/15/top-tips-stick-2018-health-resolutions/" target="this page" style="primary" theme="flat" size="large" iconcolor="white" icon="icon-eye-open"]
Related posts
Like Us
✨These awards are for you, QNET family! ✨
QNET has won for the first time at the 2021 NYX Awards, bagging two golds and a silver for our digital efforts.
This brings the grand total of awards QNET has won this year to an amazing TWENTY-TWO! QNET stood out amongst 2000 entries, and won awards in both MarCom and Video Award programmes. We're glad to be recognised as one the the best in the industry and we'll continue our efforts to win more for you. 💪🙌
Read the full story here 👉 www.qbuzz.qnet.net/2021/07/22/qnet-wins-2021-nyx-marcom-awards/
#BusinessAwards
#business
#entrepreneur
#marketing
#entrepreneurship
#NYXAwards
#businessmanagers
#success
#businesswoman
#businessconference
#businessvibesonly
#BusinessIsGreat
#awards
#businessminded
#businessmanagement
#hustle
#businesspassion
#businessmindset
#businessmeeting
#QNET
#qnetbusiness
#qnetawards
...

See More

See Less
⏳ #Throwback to this star-studded moment at V-Convention Malaysia 2015 ✨. Anyone missing V-Convention 🙋‍♀️🙋‍♂️?
#qnetmemories
#QNET
#throwbackthursday
#wonderfulmemories
#nostalgia
#tbt
...

See More

See Less
The Bernhard H. Mayer brand marks its 150th anniversary in 2021. Established as a small workshop by the talented metal engraver Bernhard H Mayer, in 1871, in Pforzeim in Germany, the brand has grown and evolved from its humble beginnings into a premier Swiss brand.
This 150th Anniversary Collection is an homage to the brand's historic journey over the last century and a half. An ode to its rich and storied history that has been a part of many important milestones the world has witnessed.
This collection of watches features a special commemorative coin on the watch face at 3 o'clock, displaying the iconic Mayer workshop building in Pforzheim pre-World War II. During the bombardment of Germany by the allied forces during the war, the workshop along with many other buildings and businesses in Pforzeim were reduced to rubble.
Available in 18K Rose Gold and Silver variants, this limited edition watch is designed with the Bernhard H. Mayer®️ legacy in mind – a passion for quality and tradition. Both watches feature an automatic movement and a see-through caseback showcasing the150th Anniversary BHM logo on the rotor.
The 150th Anniversary of Bernhard H Mayer is bringing the past into the present, unifying both numismatic and horological expertise to present the world with a stunning collection that showcases facets of what makes the Mayer brand unique.
Learn more about the Bernhard H. Mayer®️ 150th Anniversary Collection here: www.qbuzz.qnet.net/2021/07/20/bernhard-h-mayer-150th-anniversary-collection/
#bernhardhmayer #qnetproducts #luxurywatches
...

See More

See Less